For those who have asked about my summer trip to Ecuador where I taught Andean kids how to tell their history and folk history through theatre, it was incredibly re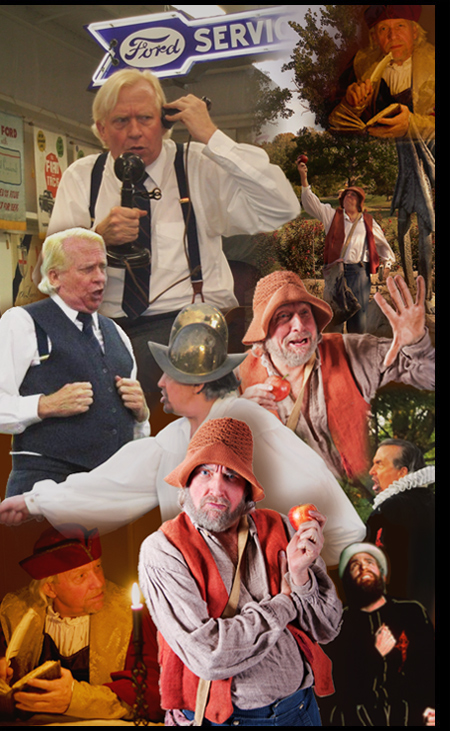 warding. I wrote an original play in Spanish, and we performed it for the Otavalo community. If you read my FB entries and look at the pictures, you will learn more. An Ecuadorian author has vowed to translate it into Quichua, language of the Incas. Thank you Tandana Foundation.
The September programs in Jackson and for the state-wide tourism conference in Lancaster Ohio with me as Johnny were also very successful. Please ask me for details.
Coming up, Chris Columbus will be in Fairfield Ohio on Oct 7 (see below) and at schools throughout Ohio and Indiana. I also have several distance learning programs in Ohio and Illinois as the Admiral. Arts for Learning has also asked me to perform as Edison for a shelter in Indianapolis.
November begins with a performance at Ivy Tech as Johnny Appleseed (Nov. 1 at 2:30 PM). It's free and open to the public. I have other school gigs booked, but there are plenty of openings for the rest of you.
January will include two performances as W.C. Fields, the last in Stuart Florida at the Blake Library on Jan 28 at 3:00 PM. I could use an extra practice gig if anyone is so inclined.
Please enjoy audio from my WMKV Cares FCAC Columbus interview:
Please visit me on FACEBOOK